10 TOOLS FOR MONITORING ONLINE INFORMATION INFLUENCES
On June 22-27, 2020, an in-depth online training "Antibot: how to expose information manipulation" took place. It was devoted to the methods of combating bots, fakes and information "dumps" (in particular, of Kremlin origin) based on the experience of foreign and Ukrainian experts.
COACHES:
Robert van der Noordaa, a Dutch journalist, one of the authors of a study on the work of the Russian "Troll Factory";
Olena Churanova, journalist and fact-checker at StopFake;
Svitlana Slipchenko, analyst of the VoxCheck project from VoxUkraine;
Pavlo Belousov, expert on digital security issues DSS380/GO "Internews-Ukraine";
Kateryna Parygina, project manager of Internews-Ukraine NGO;
Artur Kadelnyk, project coordinator of Internews-Ukraine NGO;
Vitaly Rybak, analyst of Internews-Ukraine NGO.
The event was attended by journalists from regional mass media, journalism teachers, as well as analysts who deal with the topics of information conflicts.
We have selected ten of the most useful tools for exposing malicious information influences on the network, which the participants used during the training. They allow you to analyze social media accounts and expose bot networks, analyze photos and videos, and store evidence. These tools will be useful to any journalist who is looking for information on the Internet and social networks.
SOCIAL BLADE
The audience of accounts and pages in social networks is far from always real. The SocialBlade service will help you track possible follower cheats and reach on pages in all popular social networks. Jumps in the number of followers, a sudden decrease in their number, a large reach with a small number of followers – all this can mean manipulation of the audience.
What it helps: Tracks the dynamics of the number of subscribers and video views.
What it analyzes: YouTube, Facebook, Twitter, Instagram, TikTok.4
SOCIAL BEARING
If you need to get the most information about a certain Twitter account, the Social Bearing tool will come in handy. It will give you information about what links the account shares, how often it tweets, etc. The service will also generate clouds of the most used hashtags and words.
How it helps: Social Bearing analyzes profiles in detail.
What it analyzes: Twitter.
BOTOMETER
If you suspect a Twitter account of tricking the audience, check it using the Botometer service. In this way, you will be able to see probable bots among the followers of the account you are interested in, and further investigate them in more detail.
What it helps: Botometer detects bots with a certain probability.
What it analyzes: Twitter.
DOES FOLLOW
In a botnet, accounts are often linked to each other — they follow, like, and share each other. The doesfollow service allows you to quickly check whether accounts are following each other. This may be one of the pieces of evidence that will prove the existence of the bot army.
What it helps with: Tracks interaction between accounts.
What it analyzes: Twitter.
CROWDTANGLE
Another service for finding bot armies is CrowdTangle. It allows you to check whether different accounts are posting the same links within a short period of time. If you notice such consistency, you've most likely found a botnet.
What it helps with: Shows the likely synchronous activity of accounts.
What it analyzes: Facebook, Instagram, Reddit.
WHOIS
Online media often do not publish any information about their owners. However, through the WhoIs service, you can find out the name of the person who owns the domain. This information can become evidence or another clue that will lead you to the truth.
What it does: WhoIs reveals the owner of a domain.
What it analyzes: websites.
TINEYE
Photos that have already been published on the network are often used to spread fakes. With the help of the TinEye service, you will be able to check if this is really the case. It can also be used to check the profile photo of a suspicious social media account.
How it helps: TinEye determines where a certain image appeared on the Internet.
What it analyzes: images.
WAYBACK MACHINE
Online media can edit their articles or delete them altogether. However, there is a way to see previous versions of articles if they are stored in the Web Archive. The Wayback Machine is a handy tool that allows you to work with a web archive.
What it helps with: Shows previous versions of a web page.
What it analyzes: websites.
PHOTO FORENSICS
A fake is much more convincing if accompanied by a photo. Attackers can use Photoshop to edit images, remove or add certain elements. The Foto Forensics service will help you understand whether the image you are interested in has been edited.
What helps: detects traces of photoshop.
What it analyzes: images.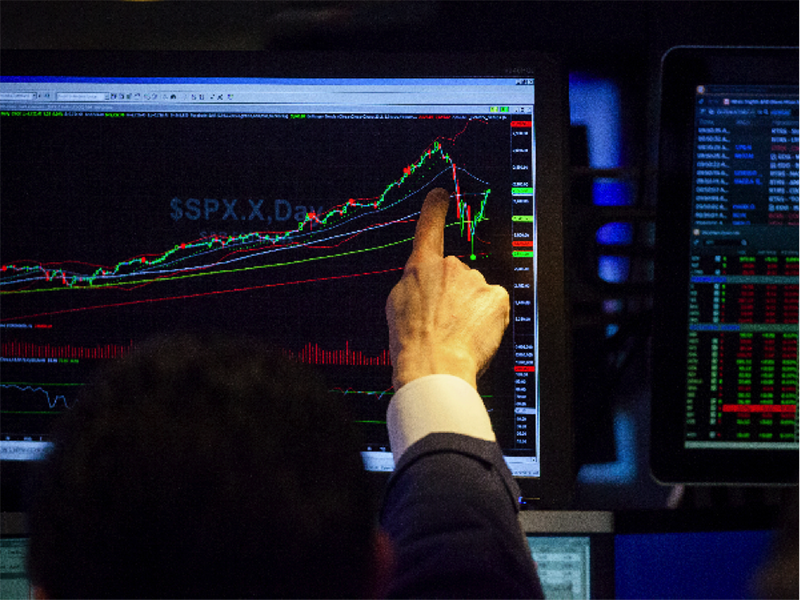 INVID
It's the same story with video — it can be covertly edited or individual frames edited. The InVid tool will help detect such video manipulations. With its help, you will be able to disassemble the video into frames and analyze them in detail.
What helps: looks for traces of processing and installation.
What it analyzes: video.
Watch the videos of the 6 modules of the in-depth online training "Antibot: how to expose information manipulation":