At the end of November 2017, a service for communication between journalists and experts – HelpSMI – was launched in Ukraine. The tool allows journalists to quickly receive comments on articles, find guests for TV and radio broadcasts, and get ideas for new materials from communication with the expert community. On the other hand, PR specialists are given the opportunity to earn mentions in the media due to the timely provision of quality information.
Today, the service is actively used by more than 600 people. Among them are representatives of 15 TV channels, 8 radio stations, 6 news agencies and numerous Internet media. The expert base consists of employees of 24 PR and marketing agencies, 19 business associations of general and narrow profiles, 14 research institutions, several state bodies, non-governmental organizations, directors and marketers of private companies.
Thanks to HelpSMI, Natalia Churikova, the editor of the "EnergoNEzalezhnosti" project on Channel 5, managed to find experts to participate in the telecast. The company's website presents other success stories, in which the Ukrinform news agency, the newspaper "Facts and Comments", the Western Ukrainian information portal Press Center, Hayat radio, TV channel TAK TV, and the publishing house "Molodiy Bukovynets" appear.
"The first months of HelpSMI's work proved that there is interest in such services in Ukraine. Journalists send an average of three requests per day. Competent, informative answers are given to 84% of requests. The number of success stories (cases when a journalist found the right expert and quoted him in the material) is constantly growing. The service is popular with both national and regional mass media. The most popular topics are corruption, energy, finance and law." – says the founder of the project and independent PR consultant Anastasia Shirina.
Interested in HelpSMI services and experts. "If a company or an individual aims to increase the number of mentions in the media, then with the help of our service it is extremely easy to do so. First, because you respond to already existing, real requests from journalists. There is no need to generate information drives, spend resources on creating and distributing materials. By answering a journalist's question, you help him complete a specific professional task, thus creating a reputation for yourself as an expert, not a spammer. In this way, it is easier and more pleasant to build relations with representatives of the mass media. Second, the likelihood that you will be cited is now relatively high given the low competition. The number of users will gradually grow, and in a year it will be much more difficult to be quoted or become a hero of the air than it is now." – thinks Mrs. Anastasia.
The HelpSMI program brings two-way communication between PR specialists and journalists to a qualitatively new level. It helps professionals perform daily tasks faster, better, without unnecessary stress. The service allows journalists to formulate requests and send them to all thematic experts registered in the system with one click. The registration process does not take even five minutes. Experts receive requests to personal e-mail and correspond with journalists by standard e-mails – there is no need to enter a personal account on the website.
In the near future, the founders will work on the popularization of HelpSMI. They are sure that the tool will increase the efficiency of PR and marketing departments, make real experts known, and have a positive effect on the quality of journalistic materials.
Monetization of the project will take place due to the introduction of a paid subscription. The owners promise that the cost of services will be symbolic and absolutely affordable for any working specialist.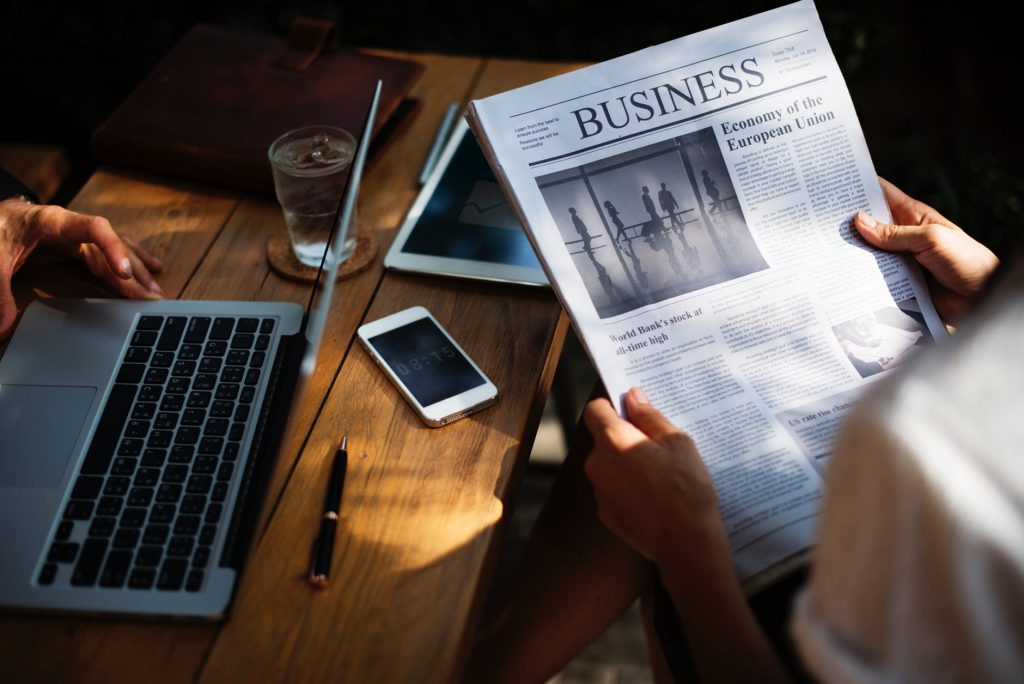 Why do I need HelpSMI?
With the help of the service, I can do my work faster and more efficiently: write articles, get inspired by new ideas or promote a client, create and maintain my own brand.
HelpSMI expands my contact base – only responsible people with whom professional interests coincide.
It doesn't cost me anything right now. And also – no spam or advertising.
How does it work?
Step #1: First, you need to register. We have created various forms for journalists and experts. The whole process will not take you even five minutes.
Step #2: HelpSMI will send you emails. Journalists will have to choose the best comment from all the proposed ones, and PR people will have to answer interesting media requests.
Step #3: Enjoy the result: journalists – timely prepared original material, PR specialists – an honestly earned quote in the media.
Who uses the service
Our journalists
Representatives of national and regional mass media
Bloggers
Students
Scientists
Our experts
Employees of the press services of state bodies and international organizations
PR managers of private companies
Entrepreneurs
Researchers, analysts