How the media uses Instagram Stories
The Ministry of Digital, together with the Center for Strategic Communications and Information Security under the Ministry of Internal Affairs, the State Intelligence Service and the Cyber Police, created a special tool for checking chatbots on the Dovydka.info website
Three publications using Instagram Stories to visualize storytelling. Translated from NiemanLab.
Despite having similar features, Instagram Stories and Snapchat have different strategies for use across media.
The launch of Instagram Stories caused mixed reviews — many consider the service to be a clear copy of Snapchat. The ability to share real-time updates gives media outlets new opportunities to report from the field while offering a behind-the-scenes look at the lives of publications.
Snapchat and Instagram Stories differ in their audience and ease of use — Instagram mostly features high-quality photos (and one photo out of many is often chosen for publication here). On both platforms, users can upload photos and videos taken previously (although Snapchat calls them "memories"), but Instagram only accepts files created within the last 24 hours (a screenshot of an old photo bypasses this restriction). If there's one thing that attracts older generations to Facebook and Instagram, it's the longevity of content — a lack that Snapchat is trying to overcome.
Instagram now offers both long-term and short-term content, and editors are discussing different strategies for the two similar but distinctive platforms. NiemanLab spoke with the staff of The New York Times, National Geographic, and Sports Illustrated — each of these media outlets are noted for their striking photos and massive Instagram popularity. The author tried to find out how they use Instagram Stories to master a new form of visual storytelling. With minor adjustments, here are their words on the matter.
THE NEW YORK TIMES
Carrie McDonald, Social Media Photo Editor
We released the first story with Doug Mills. We wanted to try a new format faster, so this was an experiment. Doug Mills is our staff photographer based in Washington, D.C., and he's done a number of Snapchat stories for us before, so he has plenty of experience with the format. He has talent. Just the specialist with whom you should start mastering a new format. And he has a great Instagram feed of his own.
And here's what we thought a week after launching Instagram Stories: We want to keep experimenting and we will. We see the service as a slightly more visual tool than Snapchat, in the sense that we want to focus on engaging photojournalists, videographers and reporters with a talent for photography. But we also try to align the content with the content of our Instagram feed. We think it's a very photographic platform. We post our best photos to the Instagram feed, and we do something similar with Stories — but with a slightly more "live" approach than the processed photos we post to the feed.
Cynthia Collins, Social Media Editor
Instagram is home to the best examples of our photojournalism, and we want the level of content in our Stories to match what we've achieved over the past couple of years in our main feed. Materials on Snapchat and Instagram are presented slightly differently. Instagram features mostly our Pulitzer Prize winners in the photography and video genres. At Snapchat, we refer to reporting in the field. He is freer. That's the difference. Our Instagram Stories are aesthetically different from the content we post on Snapchat.
NATIONAL GEOGRAPHIC
Patrick Witty, Associate Art Director of Photography
When Instagram announced its new feature, we rejoiced. We have a huge community and high popularity on Instagram (now more than 65 million followers — ed.), so this allows us to expand opportunities for journalistic work.
Right after launch, we found an experienced photographer in this business: David Guttenfelder, who has his very popular Instagram channel and many other achievements. He has been a presence on our Snapchat channel, on our Facebook Live, and until recently worked on our Instagram feed.
David first tested the app on his own behalf, and then made the first report for our Instagram Stories channel from the Polish island of Wolin, where he filmed a Viking festival and re-enactments of medieval Viking costumes and battles. This was a great opportunity for David to use the Stories format. The number of positive reviews was amazing.
Stories are attractive in particular because they allow you to tell more than is possible with one picture. The material becomes deeper, allowing even more to look behind the scenes of the work of a National Geographic photographer. From what David does, we might post one or two photos on the main Instagram feed that fit the format — but he can expand his narrative with a video, an interview, or a portrait photo. He tells more than one picture in the tape.
Rajiv Modi, Vice President of Social Media
It seems to me that there is an opportunity to tell in this. When we send photographers into the field, we give them access to both platforms so they can tell the story in the best way they see fit. It's just a great way to tell stories even better than before.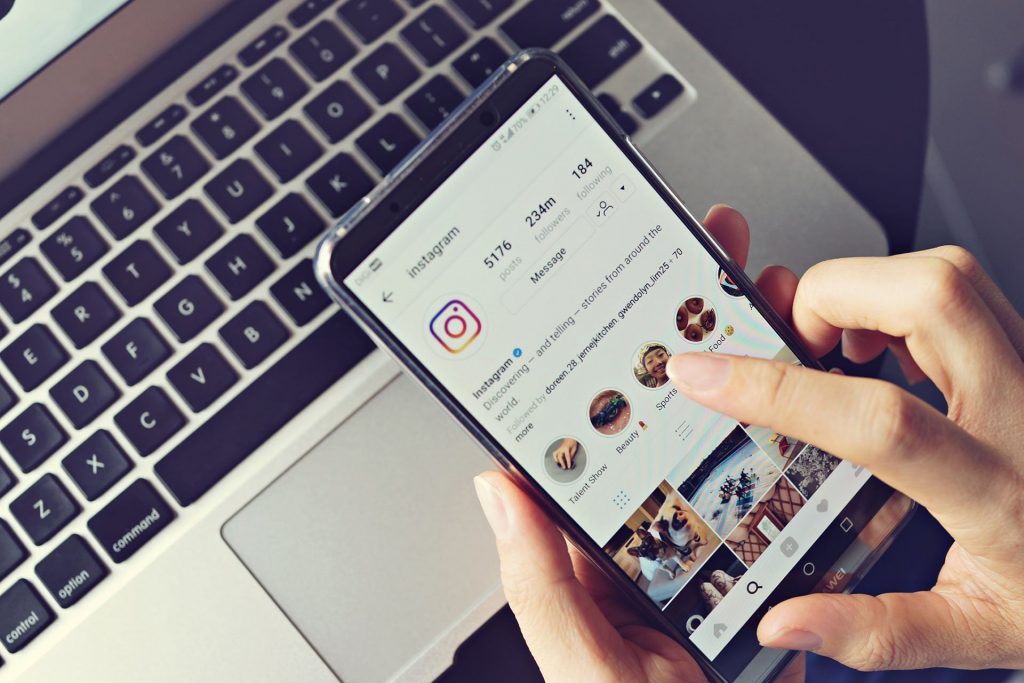 SPORTS ILLUSTRATED
Colleen Orcutt, Digital Photo and Video Editor
It happened just when we were preparing for the Olympics anyway. The announcement was made on Tuesday morning, and I had already scheduled a meeting with the video and social media departments for the next day to discuss the Games coverage plan. Then we decided that we wanted to try to do something on a new platform. Few other than SI have sent really top-notch, world-class photographers to Rio, and they've given us a lot of really interesting shots.
Our plan was to use Snapchat for more "live" and down-to-earth content, so that audiences could see what SI reporters were seeing or doing. Instagram Stories allows you to upload photos taken in the last 24 hours — so we thought it would be a great opportunity to post a daily selection of our photos. There isn't much to advertise on the site, and we've been brainstorming creative ways to use these photos. We decided that at the end of each day, our photo editors will choose 10 to 15 of the best images, we will frame them in a vertical format and publish them on Instagram Stories. In this way, readers, waking up in the morning, will be able to view in 30-45 seconds the pictures that SI considered the best of the previous day.
Many sports look better in a vertical composition format. I started my career in video, and I remember having to edit all this footage — when I was still doing it — and it was really difficult with basketball because the action was always vertical. This is exactly the same problem as finding a suitable photo for a free space in a magazine. The cover should always be vertical. But with sweeps it's a little different. I actually think that this format is strangely similar to what a print magazine editor deals with. So its development may be easier for us than for other media.